Hey Operators !
First of all do not look down the post, click on this link and write down the number you've got :
https://duckduckgo.com/?q=random+100
Write it down on your message
I made this battle in reference to the book/movie "The Hitchhiker's Guide to the Galaxy", which is a funny funky SciFi work
.
1. Sample any audio from the movie, you can also remix the Dolphins' song if you want
Here's the EN version for example (jump to 1:20 for the dolphins' song) :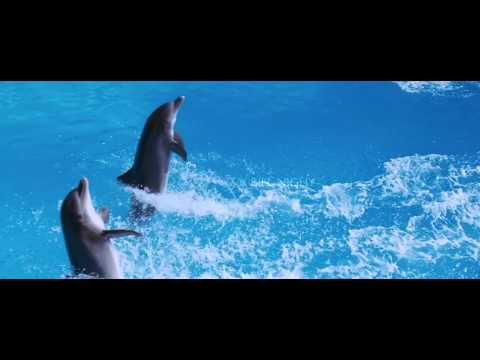 2. You can use any language version of the movie.
3. All OP-1 drumkits are permitted, you can create your own if you want to.
4. Use only 1 internal synth defined by the number :
1 - 9 string
10 - 19 pulse
20 - 29 dr. wave
30 - 39 fm
40 - 49 digital
50 - 59 dna
60 - 69 dsytnh
70 - 79 cluster
80 - 89 phase
90 - 99 slump (if you don't have slump, retry a random)
If you have 42 or 100, you can choose the internal synth
5. Use this synth with the TOMBOLA Sequencer (at least 1 track)
6. Then, you can use the synth that you win on many different other tracks with many presets, sequencers, arp etc....
7. You can add one external instrument (sampled one), but only one. It could be acoustic, synthetic, your voice, anything which is melody capable.
8. Get back to your number, add 84 to it, You've got the BPM for your track !
Add it to your message
9. Everything mixed in da box, recorded to the album.
10. I think that's enough !
I donno if Operators gonna have time to make this battle track during this summer, so until 31th august seems good. Anyway, we can discuss about the date. Extended to 14th September
Good luck everybody, hope you going to enjoy this !
Let's go !
------------------------------------------------------------------------------
Results :
@Callofthevoid
> 41 - Digital - 125 bpm
@Eti
> 92 - Slump - 176 bpm
@yoof
> 74 - Cluster - 158 bpm
@LyingDalai
> 44 - Digital - 128 bpm
@vehka
> 9 - String - 93 bpm
@Konst
> 18 - Pulse - 102 bpm
@marius
> 42 - Digital (choose not to choose) - 126 bpm
@himrod
> 88 - Phase - 172 bpm
@mixrasta
> 91 - Slump - 175 bpm
@motone
> 80 - Phase - 164 bpm
@steveoath
> 5 - String - 89 bpm
@contraben
> 66 - Dsynth - 150 bpm
@Brichards
> 53 - DNA - 137 bpm
@op1_kenobe
> 14 - Pulse - 98 bpm
@Edzilla
> 2 - String - 86 bpm
@kln
> 100 - ??? - 184 bpm
@DustBin
> 84 - Phase - 168 bpm
@tasmansea
> 89 - Phase - 173 bpm
@OperatorD
> 36 - FM - 120 bpm
@curdlegurled
> 73 - Cluster - 157 bpm
@MCBasje303
> 2 - String - 86 bpm
@aeoner
> 70 - Cluster - 150 bpm
@donallfinn
> 53 - DNA - 137 bpm
@el_wombato
> 98 - Slump - 182 bpm
@BragAboutlt
> 32 - FM - 116 bpm
@iriebeats
> 38 - FM - 122 bpm
@Billjv
> 9 - String - 103 bpm
@stahlwerk
> 35 - FM - 119 bpm
@Anfim
> 45 - Digital - 129 bpm
@oxxi
> 96 - Slump - 180 bpm
@crudeoperator
> 54 - DNA - 138 bpm
@Shepherd_Colin
> 52 - DNA - 136 bpm
@dinraum
> 99 - Slump - 183 bpm
@Natty
> 74 - cluster - 158 bpm
(
@quarantequatre
> 25 - Dr Wave - 109 bpm)
------------------------------------------------------------------------------